Antique Locks Repair Services
If you want to restore the look of your antique locks and make them functional, get in touch with locksmiths pros today! Our locksmiths are available around the clock and you can expect them to be at your doorstep within half an hour from placing your call.
People love having antique items in their homes as they not only enhance the overall look of their décor but look exquisite as well. Apart from having small items like watch and showpieces in their home, most homeowners like having vintage and antique cabinets, chests, wardrobes and other furniture. You can find antique items and furniture in yard sales. However, most of the antique things found at such places are damaged and require restoration before they can be made functional and used. Since the most appealing feature of antique furniture is their appearance, homeowners look for experts who can repair them without comprising their vintage look. Most of the time, the furniture sold in yard sales comes with a damaged lock and key system. With this issue, the furniture remains non-functional. If you have also found an antique piece for your home, but it has impaired lock and key system, you can get in touch with us at locksmithspros.com. We are proficient in the field of antique repair services and can efficiently repair or replace the lock with the one that complements the vintage appearance.
Antique Lock Restoration Services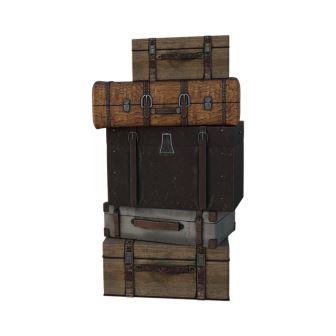 It is essential that you know that not every locksmith is familiar with the art of restoration of antique items. Most locksmiths lack the needed skills, equipment, and expertise to restore antique objects without having them thing lose their charm. Considering this, it is best only to hire qualified locksmiths who are well aware of the know-how of vintage items and lock and key. We at Locksmiths Pros have a team of trained locksmiths who are proficient in the field of vintage restoration and therefore can work our magic to keep your vintage locks in a beautiful state. Our team of locksmiths is certified, talented and trained so that you always receive the best services for any of your locksmith needs.
Vintage Lock Repair Services
Antique locks that are decades old are usually handmade and not manufactured in a factory. This simply means that their replacement parts will not be available in any shop. In order to make such locks functional, locksmiths need to manufacture the damaged parts of such locks after examining the design of the lock-in detail. Locks that are made of precious material such as bronze and gold, embellished with valuable stones, or those that carry significant historic properties should be handled with utmost care so that their original essence remains intact. The locks of antique doors, drawers, cabinets, and chests should be taken care of by vintage lock restoration locksmiths. During the repair process, they might need to replace certain worn out parts and they can have to do this task impeccably. It undoubtedly needs an alert mind to examine the lock, identify the issues and find the precise solution.
Professional Antique Lock Repair and Rekeying Services
If you have recently purchased an old home or you have simply bought an antique cupboard from a yard sale, you would likely need the help of professional locksmiths to get them it in working order. Even though the working of vintage locks is similar to modern locks, they are easier to get damaged during the repair and restoration process. Most of the time, homeowners prefer to use the same vintage locks in order to keep them looking great. If you need services to repair your antique locks, get them assessed by our locksmiths who will examine the lock and let you know if they can be restored or repaired. If a few parts of the locks need replacement, our locksmiths will let you know and offer you the best solution.
It is worth noting that the security of your home is very important so you must not compromise it at any cost. Make sure that you get your antique locks restored with the best parts to make them more secure. Nonetheless, our locksmiths will do their best to save your antique locks so that they don't lose their original charm. In several cases, we also suggest additional security measures to compensate for the weaker level of security offered by the antique locks, including rekeying the locks. In addition to having a team of experts, we are available all around the clock to serve our customers, no matter where you live. Since we have several branches, we are able to reach your destination within 30 minutes to solve your lock issues.
The Total Cost of Antique Lock Repair Services
We never charge extra and we offer you the exact estimate after the careful assessment of your antique locks. The costs are decided on several factors such as:
Our servicing charges and the costs of the parts that need to be replaced during the restoration procedure.
The time we invest and the tools required to restore an antique lock or create a duplicate set of keys.
Make sure that you only take services of trustworthy and expert locksmiths that have adequate training in restoring antique locks. When you hire people with zero experience in handling antique locks, you might end up with a damaged lock with no vintage look.
If you need help restoring your antique items, get in touch with for more information. Don't let anyone destroy the original charm of your antiques with their untrained hands. Hire only the best locksmiths for outstanding results!