24 Hour Emergency Locksmith Services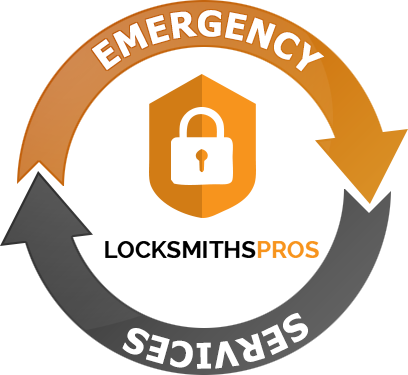 Are you locked out of your car? Was your house broken into? Our mobile emergncy locksmith service is prepared to help you with any kind of locksmith emergency problem no matter what the hour!
Call upon our team of licensed and insured locksmith professionals to handle all your security related issues. Our 24 hour locksmith availability, plus our super-fast response times is what makes us stand out as one of the preeminent locksmith companies in the nation!
Our Emergency Locksmith Services
If the locks and keys for your home, office or vehicle are not working properly, you need an emergency locksmith expert to reach you quickly and resolve the issue right away. When it comes to security, there is just no time to waste.
What are our most popular emergency locksmith services?
If you are in need of one of the aforementioned locksmith emergency services, or if you have any other locksmith issue that you need sorted out pronto, our 24/7 Mobile locksmiths will come to your assistance within 3o minutes.
What Lockout & Break-in Solutions and Services Are Available?
A break-in can certainly leave you feeling vulnerable. If a lock has been picked, a door burst through, a glass door broken or any number of other entry points penetrated, our professional locksmiths can resolve the issue promptly. You may need something as simple as a re-key, or something more complicated, such as a lock replacement. In any case, our fast response team will be there fast and attend to the issue in a professional manner, so that you can be assured that things are more secure than they were before.
If you are locked out of your home and the window bars you installed prevent you from forcing your own way in, or if you are locked out of your car, our 24 hour locksmiths can make you a new house key or program a new transponder key for your car on the spot, so that you'll have a spare key which can help prevent future lockouts. Our reputation as a fast response emergency locksmith team precedes us. Give us a call and we'll be there to assist you in your emergency locksmith situation.
If you are stuck in an emergency locksmith situation, Locksmiths Pros is here to assist you. We'll be your first respondents in an emergency that involves your security. If you've experienced a break-in, whether it is in your home, or at the office, we'll reach you fast and correct the problem so that it won't happen again. If you've been locked out of your home or lost your car key, we'll be able to reach you anywhere and get you inside without causing any damage. Our goal is to see you through your daunting situation and get you back to life as normal as soon as possible.
Are Your Locksmith Services Available 24 Hours a Day?
Emergencies don't always take place during the 9-5 standard business hours. We provide each of our customers with affordable locksmith services any time of the day or night so that you are never stuck with dealing with an emergency locksmith issue on your own. With our locksmith technicians on call at all hours of the day and night, you will always have the locksmith support you need.
Emergency security situations can happen anywhere and at any time. Most of the time, emergency locksmith situations must be dealt with on the spot; they simply can't be pushed off. Our certified 24 hour locksmiths are here to help you out in your time of need, no matter what time of year it is. We're available around the clock and even on weekends and holidays. If you're in need of a locksmith service on Easter, Thanksgiving, or even New Year's, we are here for you.
Are Fast Response Times Guaranteed?
If you experience a security-related emergency, our licensed locksmith team is ready to assist you. We respond to locksmith emergencies all the time, and we take pride in our ability to solve the most urgent problems in a timely manner. Whether you're at home or on the road, we'll have someone on the scene in moments to get you back in without damaging the doors. We can even make you a new key on the spot if you've lost or damaged your original key. Our local locksmith technicians are near you and so they can reach you in less than half an hour.
Our locksmith technicians are local, as well as mobile. Since our locksmiths are mobile, we have very quick response times. Each of our locksmiths has a utility vehicle which is fully equipped with all the tools needed to service all of your locksmith needs. Since our technicians are always a short drive away from you when you call, our nearest locksmith to you will reach you within half an hour- and that's our guarantee!
When you need an emergency locksmith in a hurry, whether day or night, call Locksmiths Pros!   
CAR KEY REPLACEMENT FAQS
How long does it take for a locksmith to come out?
In the case of a locksmith emergency, our locksmiths can reach you within half an hour of your calling. We offer speedy response times because we understand that in an emergency situation, you simply cannot wait too long to get the services you need.
How much does it cost to call out a locksmith ASAP?
That depends on which of our locksmith services you require. You can check out our locksmith prices page for more information, or call us up today to get an exact price quote.
How do I unlock a car without keys?
You contact our car locksmiths, and we will arrive in less than half an hour to assist you in unlocking your vehicle without any keys. If your keys are locked inside your vehicle, we will simply retrieve them for you. If your car keys are lost or stolen, we can make you a new car key on the spot.
I am locked out at 10 at night; can you help me out after business hours?
Certainly! We are available to assist you 24 hours a day, 7 days a week. We have a locksmith near me on call at all hours of the day and night, even on holidays and weekends.
I lost my car keys. What can I do?
If you've lost your car keys and you have a spare key to use, we can duplicate your spare key so that you have another key on hand just in case. Additionally, if you have no car keys whatsoever, we can cut a new car key for you on the spot.
Is every locksmith open 24 hours a day?
No, actually, many locksmiths have a storefront that they work from. Locksmith storefronts are usually open during regular business hours. Locksmith Pros is a local, mobile locksmith company, and we are available to assist you with all your locksmith needs at any hour the day or night.
If I call and then cancel the service callout, is there a fee?
When you call Locksmiths Pros and then need to cancel, if the technician hasn't arrived to the location, there are no callout fees. If the locksmith arrives to the location and you decide to forego the work, you are liable for the service callout fee but not the fee quoted to you for the work itself.