24 Hour Car Locksmith Services
Locked out of the car? In need of a car key replacement? We can help!
Reliable auto locksmiths service no matter what vehicle you drive.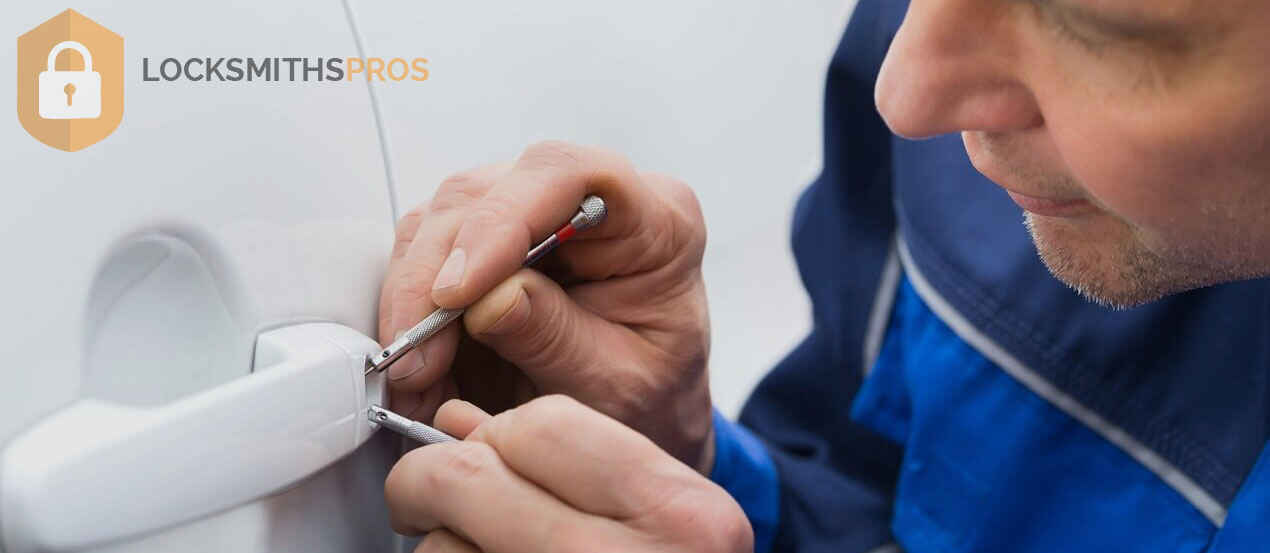 Find a Locksmith Near Me For Cars
Our Locksmiths Pros team has extensive knowledge when it comes to all things car-related. If you're locked out of your car, we know how to get you back in, regardless of the make or model of the car. If your key is stuck in the ignition, we'll free it in no time, and we'll with no damage to your car. If you need a transponder key, we have the devices to be able to issue you one that is programmed to your car, or we can clone one from an existing key. Our job as top-notch car locksmiths is to get you rolling again, quickly and without a fee that will bust your budget. We service all major car brands and manufacturers.
LocksmithsPros Automotive Locksmith Services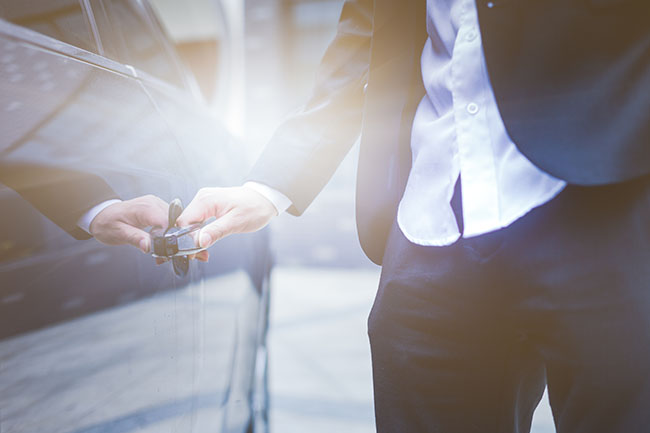 When you need a car locksmith, you want to call on someone who's a trained professional and someone who understands your needs. Locksmiths Pros representatives have the training to be certified for any auto locksmith job that needs doing. Our experts are licensed for your protection and will charge you a fair locksmith price for their time.
Our automotive locksmith services:
Auto manufacturers have added security features that keep cars more secure than ever before. They've come up with things such as laser cut car keys, transponder keys, and car alarm systems which make vehicles much more difficult hotwire. While all these hi-tech security measures keep our cars more secure than ever, they do come with a downside. All the complicated security technology means that when a crisis arises, it is much more difficult to resolve the issue on your own. Instead, car owners need to hire local auto locksmiths to service their automotive locksmith need. That's where our auto specialists can help.
Auto Lockouts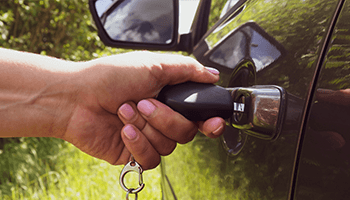 Car lockouts can happen for a variety of reasons, including lost or stolen keys and faulty car locks. Whatever the reason you find yourself in a car lockout situation, you are not alone, in fact, thousands of people get locked out of their cars each day. Thankfully, our team of mobile locksmiths for cars is certified to assist you in your car lockout situation. If you find yourself locked out of your vehicle, we can help you get back inside your vehicle and back on the road in no time.
Car Lock Replacement
If your car lock is aged, damaged, or weathered to the point where you are concerned about the security of your vehicle, we can help you replace your car lock quickly and affordable. Carlock replacements are one of our car locksmith service areas of expertise. If your lock is failing to function properly, or you want your auto locks replaced for whatever reason, our professional auto locksmith team is here to help.
Car Key Replacement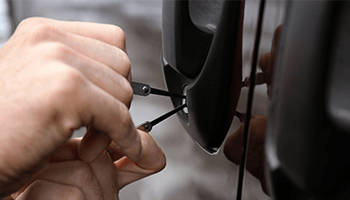 Want your car key replaced? Our auto locksmith experts specialize in all types of car key replacements. We work with ordinary car keys, as well as:
Smart keys
Proximity keys
Transponder keys
Car Remotes
Retro car keys
Regardless of what type of car key you have that needs replacing, our car key replacement experts are equipped to assist you.
Cars We Service
There are many cars on the road and different vehicles have different security systems and keys that need servicing. Our car specialists work with all car manufacturers, from Lincoln to Porsche, so no matter what type of automobile you drive; we are here to assist you.  
Car Manufacturers We Service
Fast Response Times Guaranteed!
When you need us in a hurry, we'll arrive within minutes. Our emergency car locksmith team is made up of licensed and experienced professionals who are local and mobile. When you are in a car lockout emergency, you need to find the nearest car locksmith pronto. Since our technicians are mobile and are already located in your area, they can reach you in around 30 minutes to service your vehicle. We can change your car locks and replace your lost car keys for you in no time at all.
Our Auto Locksmith Crew
Our locksmith team is made up of highly trained professionals who can provide you with the perfect locksmith solution you need without causing any damage to your vehicle. Our technicians drive around in company vehicles which are stocked with all the auto locksmith tools, car keys, and replacement car lock parts that they need in order to assist you. A full-service locksmith shop on wheels in your neighborhood - could there be a more convenient way to get your locksmith needs to be met? 
24 Hour Car Locksmiths You Can Count On
Many people are aware of the issues that are involved in the maintenance of their vehicles. They clean it frequently, have it serviced regularly, and make sure those brakes and tires are in working order. Not everyone puts much thought into their car keys, locks and the ignition systems. Nope. Those things are usually so reliable that many simply take them for granted. When something goes wrong, like if you're inadvertently locked out of your car, or your key gets stuck in your ignition, you are caught off guard. You're suddenly in a jam, and you need a reliable expert auto locksmith near me. Lucky for you, our auto locksmiths are here to assist you in times of crisis. At LocksmithsPros, we specialize in servicing you need to get you on your way. We don't wish auto security issues on anyone, but if you get in a jam, you'll be glad you called Locksmiths Pros to help you get back on the road without further stress.
Call now for our professional specialist car locksmith services at the lowest prices in the industry!
CAR KEY REPLACEMENT FAQS
What's the difference between an car locksmith and a general locksmith?
The difference between a regular locksmith and a specialized locksmith for cars is very simple: most car locksmiths are first trained as regular locksmiths and specialize in car lock and key problems. Being a car keysmith is one of the highest demand fields in the locksmith profession and as such, the training and qualification requirements are very high. They need to know the inner workings of car locks for almost all types of car makes models. With today's security technology, they need to know how to program smart keys and alarm systems according to the manufacturer's specifications. That's why when you call for one of our qualified car locksmiths, you not only get a locksmith who can come to you, but a professional specialist in car locks, keys, and security systems.
What's so special about your car locksmiths?
Our car locksmiths undergo particularly rigorous training and regular update courses in car locksmithery. That's because there are so many makes and models of car brands in the USA that there is always more to learn. The technology is also advancing so quickly that each of our auto locksmiths needs to keep up to date with the latest car security systems on the market. So whether you need a car locksmith for a vintage Ford, a classic chevvy or a brand new, top of the line Nissan, our car locksmiths technicians have the right tools, parts, and qualifications you need.
How much does it cost for a car locksmith service?
The prices can vary depending on what car you drive and precisely what service you need, but the average cost usually comes out to between $35 - $160.
How much does it cost to get a new key for a car?
Once again, this depends largely on what kind of car you drive and what kind of key you need making. To make a brand new standard car key according to manufacturer requirements it only costs about $30, If you need a remote or transponder key replaced, these require a little more work, but usually don't cost more than $90.
Can locksmiths program car keys?
No problem! If you have a smart key, ie. a remote or a transponder key, our car locksmiths can program your car key to match the frequencies set by your manufacturer that also match your car alarm and engine. Even if your transponder car key uses rolling code signals, our car locksmiths have the latest tools and information directly from the car manufacturers and can reset them professionally and according to spec.
Who should I call when I've locked my keys in my car?
When you've locked your keys in your car, it's called a car lockout and you should call our auto locksmiths. Our car locksmith specialists can be at your side within half an hour and have the right tools to unlock your car without causing any damage to the car locks, windows or to your car alarm.
What kinds of cars can your car locksmiths help with?
Our car locksmiths are qualified specialists trained in almost every kind of vehicle available in the USA today. Whether you drive a Mercedes-Benz or a Mustang, a Lincoln or a Kia, our car locksmiths have the know-how, the experience and the right equipment to make sure all your car lock, key and alarm system problems are resolved professionally and according to the manufacturer's requirements. No matter what kind of car you drive, your vehicle will not be damaged and your warranty will not be voided by our specialist locksmiths.
Do your car locksmiths service other kinds of vehicles?
Of course! Our car locksmiths are also trained to service motorcycles, trucks, vans, semi-trailers and even boats! Some of our locksmiths have even been called in to help with lock and key problems for light aircraft. If it goes, get our vehicular locksmiths on the case: no locksmiths are more qualified or can help you better!
Can you service commercial vehicles as well?
Yes, our car locksmiths can also help you fix lock and key problems for commercial vehicles as well. Whether you're stuck in a car lockout driving a semi-trailer down the interstate or your key is stuck in the lock of your moving van, our car locksmiths are ready and available to help. The only difference between private and commercial vehicles is that we will need permission from the vehicle's owner before we start working on the job.