Where to Hide Your Spare House Keys?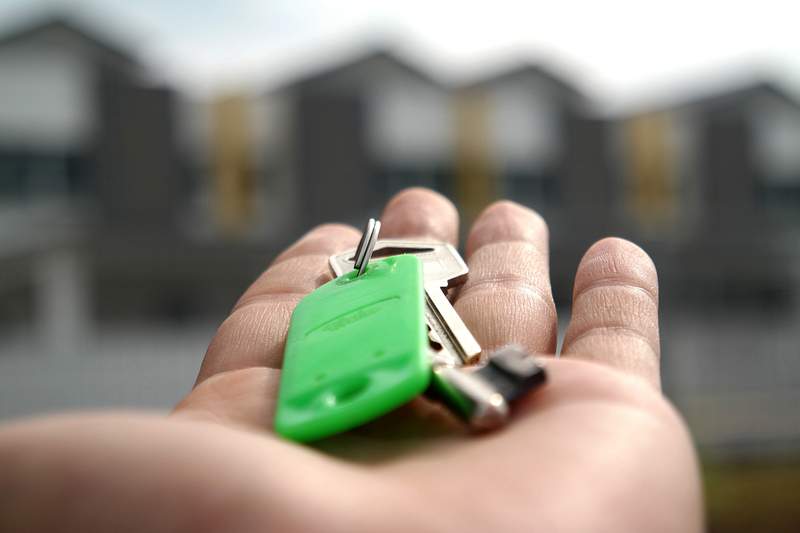 Strengthening security in your home can mean anything from installing new locks, re-keying old ones, fitting complete security alarm systems, adding wireless cameras and video doorbells, and cutting spare keys to minimizing the risk of accidental lockouts. However, given their nature, keys can easily be lost, misplaced, stolen, or broken when used improperly or stored in the wrong places. If you are searching for a few easy and effective ways to hide a spare key to your house, you have reached the right page. Our professional residential locksmiths have prepared a comprehensive guide with clever ways to hide a house key that we think you will find useful.
How to Hide a House Key in Plain Sight?
Be creative! Choosing the classic welcome doormat hideout will not outsmart potential home burglars lurking around your neighborhood on the look for their next easy prey. It is, therefore, essential that you opt for the most unpredictable solutions. Here are a few of the best hideout sports for spare house keys in plain sight:
Fake Sprinkler Heads
This option works well for homes with sprinkler systems installed. Since fake sprinkler heads look very realistic, placing them around the yard in a carefully chosen location is a good idea. Burglars are not really expected to look around the yard in search of a fake sprinkler head with a spare key in it. Just be sure not to place the fake sprinkler next to the front door. 
A Potted Plant or a Fake Rock 
These are also common and relatively efficient hideout locations for spare keys. You could easily place them around your flower beds or garden without raising any suspicions. Make sure you choose a rock model that would perfectly match the rest of the rocks in your yards and see that they are heavy enough to stay in place during heavy rainfall. Also, see that you cover them with dirt and leaves so they look as realistic as possible. Take a picture of the fake rock or potted plant so you do not forget where to retrieve your key from.  
Bushes and Shrubs 
If your yard has a few trees, shrubs, or bushes surrounding your house, you could use them to create more privacy while hiding your key outside, in plain sight. Make sure you choose a location that is easily accessible for you and also a place that you will not have a hard time remembering position-wise in case of emergency. Your children and pets should also not be able to easily reach the key.
Fake Dog Poop
This option is equally effective as the fake rock alternative. No one will truly want to test and see if the realistic-looking fake dog poop laying in your backyard is true or not and if it is hiding a spare key in your home. Pick a model that features underside features including a cavity with a lid to properly hide the keys while also protecting them from rain and snow.
Bird Feeders or Bird Houses 
Choose a suitable shrub or large tree where you can install the bird feeder or the bird house and use it to hide the spare key in it. See that you can get fast and easy access to the key when needed and also keep in mind that birds might eventually take up the new residence. Tape the key underneath the bird feeder or in a location where there is no risk of a bird taking off with it. When shopping for a bird feeder or a birdhouse, opt for a model with doors.
A Fake Hornet Nest
No one would ever want to risk getting stung by a hornet in an attempt to look for a spare key to your home. Opt for a realistic-looking fake hornet nest and hide your key in it.
Temperature Patrol
This device can be used to hide a pair of spare keys and most models are also fully functional. This means you should also be able to get temperature upgrades in real time while knowing your keys are well-protected against potential thieves. 
Siding Seams
While siding seams are excellent at protecting homes from bad weather and the elements in general, they can also be used to protect you from unwanted home guests. All you need to do is tie some fishing line onto the spare key, carefully place it on the seams and remember to pull the string while dealing with an emergency lockout to get rapid access to your spare key.
With a Neighbor - the Best Method
If you have a trusted neighbor you have known for years, you might want to ask them to guard your spare home keys. You will also have the advantage of relying on them to water your plants, feed your pets, or check on your water pipes when way for a longer time, 
Other Ways to Hide a House Key
If you live in a neighborhood with a high property crime rate or you would simply prefer not to hide your keys somewhere outside the house, in plain sight, there are a few alternatives to consider.  Among them, replacing your standard metal keys with a premium smart lock. Smart home locks need apps installed on a smartphone to work and they eliminate the need to worry about having to hide, store, carry, or use metal keys to lock and unlock the front door.  Magnetized lock boxes are also good and versatile solutions for storing a spare key to your home. You can place them in a variety of locations as long as there is metal in the area. One suggested location for fitting such a device would be underneath the car.
What Is The Worst Place to Hide a House Key?
One of the worst places where you could choose to hide a house key is underneath the doormat. This is one of the most obvious hideout spots for keys used by many homeowners that burglers are very familiar with. 
Final Thoughts
If you need additional suggestions, better home protection solutions, a new spare key cut, or help with setting up a smart lock and key system, hire our trusted home locksmiths. We have many years of experience in the industry and we can recommend the best automation door upgrade for your current locks.