Most Recommended Door Locks for your Home
The need to be safe in our own house is the most important one in our life. We want to feel secure in a place where we are spending most of the time every day and every night. To make sure that need is filled, we should have a lock which will prevent us from having unpleasant situations. It will allow us to open the door and go in and out our house when and how we want to and, what's more important, we will be able to control who is entering our place. There are plenty of different models of different locks on the market that we can choose from. Some of them are just regular ones which you can find anywhere, some of them have special functions which allow your friends and family members to enter the house and the others are more futuristic. Home locksmiths will answer your every question and help you with every issue on that topic.
The best door lock is one which…
1. Prevents you from lockout
It is a very unpleasant and stressful situation which nobody wants, but it keeps happening. No matter what you do, you can accidentally be locked out in your own house. You should definitely look for door locks which will at least limit the chances for that happening to you and will prevent home lockouts.
2. Has the highest level of security
It is one of the more important benefits of any door locks, in fact, that's why there were invented, right? Different types of locks and keys which need to be turned in a few different directions will for sure minimize the possibility of being robbed.
3. Are friendly for corporates
Working in a big company has its advantages but it also means that the need for security is even bigger. Employees and their private stuff which are inside the building have to be safe so the lock which will prevent a burglar from getting in is of a high priority. That's definitely something you should think about first if you own a big corporation.
4. Are friendly for disabled people
Being disabled makes life more difficult on a daily basis and locking or unlocking a door can be even more frustrating if the lock is not appropriate. Manually-opened locks can be a nightmare sometimes. That's why now we can find door locks which are easier to use by elderly or disabled people, but they don't lose their security level.
5. Are not too expensive
Of course, when choosing a door lock most of us look at the price first and then on the functions. Fortunately, nowadays we can find electronic or manual locks in a price that will fit every budget. We can choose from cheaper ones which don't have so many functions or go with more expensive ones which allow us to control it with our voice or from a remote place. Both types will, however, for sure keep our place safe.
What functions should we look at?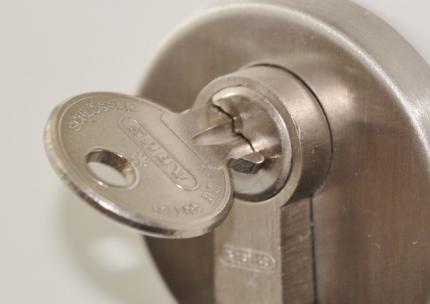 As we said, there are many different types of door locks and because of that, it is difficult to choose the best one. If we decide to upgrade your door locks, we need to be prepared to spend quite a lot of money on it. The range of prices start at $100 and ends on more or less $200-$300. With more dollars, we can have a door lock which will be almost as smart as our mobile phones — it will have voice commands, email notifications, and alarms which is not a bad option. We will be notified every time a burglar tries to rob our house, so we can easily prevent him from doing that.
There are also some apps that we can use together with our locks. With a simple click, we can open or close the door or we can even control devices that are inside our house. Most of them allow you to add a few more users apart from yourself, so your friends and family can use those functions as well. It is for sure a very convenient and comfortable solution. Some locks have also a Bluetooth build in, so from the distance of 40 feet you can communicate with the lock. The same works for Wi-Fi, you can control your lock as long as you have the connection with your router being installed inside the house. There is also one good option here — you have activity logs, so you can keep an eye on who is entering your place and when they do that.
A-child-of-four-could-do-that installation
Any lock that we choose is super easy to install, even if some are more complicated than the others. If we buy a door lock which has the housing that needs to be mounted on the inside of the door, we would need to remove the lock we are using now to be able to install the new one. However, it is just a matter of a few bolts being removed and taking off some pieces of components. Every lock has the same holes so there is even less to worry about. The whole process takes about 15–30 minutes and you can feel safe with your new door lock.
If you need any help with choosing the best door locks for yourself, our LocksmithPros technicians will be glad to assist you.