Subaru Lockout and Key Replacement Services
Are you looking for a proficient locksmith for your Subaru in your neighborhood? If yes, get in touch with us at LocksmithsPros for the best car services!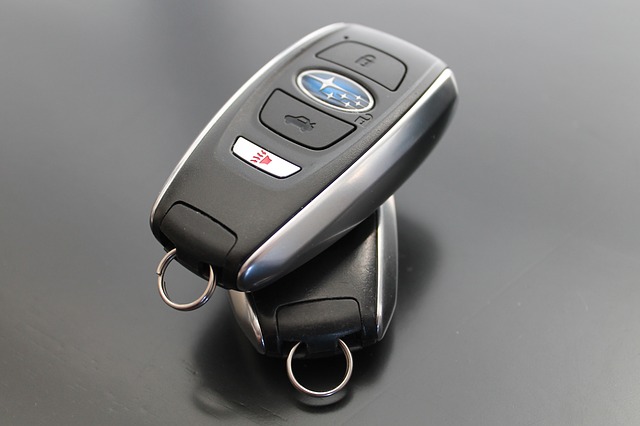 We have years of experience in the car locksmith industry and our clients put their trust in us. Our offices are located in numerous parts of the country so that our mobile locksmiths can reach your destination in the shortest time possible.
About Our Subaru Car Locksmith Services
We can assist you with the full range of car locksmith services and help you with whatever car emergency issues you are having right now. Our Subaru car locksmith services include:
Subaru Lockout Services
Car Key Duplication
Transponder Car Keys
Transponder Key Programming
Car And Trunk Lock Opening
Car Key Replacement
Car Ignition Repair
Laser Cut Keys
Emergency Car Locksmith Services
Broken And Jammed Lock Fixes
Jammed Ignition Switches
Safe Key Removal From Stuck Lock And Ignition
24 Hour Car Locksmith Services
If you are dealing with any problem related to your Subaru model that is not listed here, call our customer service hotline for more information. We will be happy to assist you.
Subaru Lockout Service
An emergency can happen at any time of the day and it often occurs when you are in a rush to get somewhere. One thing that usually happens with most people is that they forget their car keys inside their car. There are several incidents that might occur. You may have a faulty lock. You may even have a damaged key that will not unlock the lock. Regardless of the issue, all you wish is to get back into your car and carry on with your schedule. This is where you need assistance right on the spot. Don't hesitate to call us any time of the day as we cater for emergencies and can be at your current location within half an hour.
Key Duplication Services
If you have misplaced your keys or forgot them at a store, and you are unable to track them down, you must get a key replacement immediately to ensure the safety of your vehicle. You might also want to order and keep a spare set of keys for emergency use. We have access to the official Subaru database of keys that help us cut any duplicate keys with ease. The procedure of creating a new key to start the car includes two stages, cutting a new key and programming the key. The locksmiths can cut a regular old model key which just needs to turn the ignition to the 'ON' position.
The majority of Subaru models manufactured in the last two decades come with a transponder key. Their keys or remotes need to be programmed for your specific vehicle. Only a car dealer or an authorized locksmith can program the key for you with a special key programming device and relevant model software. Keep in mind that self-programming is not available for such keys. If you plan to go to the car dealer, because you have lost all the keys, you will have to tow your vehicle there. We can offer you an on-site service. However, you will need to give us proof of car ownership and your vehicle's VIN number along with the year and the model of your Subaru.
We make use of the programming device to program your keys. We do this by connecting the device to your car's computer. After you have got your new key programmed, the old keys will no longer start your vehicle. This means if somebody else has access to your old keys, they will not be able to use them to start your car.
Trunk Unlocking and Key Extraction Services
Clients sometimes hire our team for resolving jammed key or locked car trunks issues. If you have unintentionally locked the keys to your Subaru inside your trunk, or the trunk key is lost or the lock is damaged, we will send you one of our car locksmiths for assistance. With regular usage, it is common for keys to get damaged over time. Sometimes, the use of heavy keychains makes the key vulnerable and they can get stuck in the ignition. If you are facing a similar situation, don't try to forcefully pull the key out of the ignition. We have key extracting tools to remove the key safely from the lock and prevent any further damage. We also conduct additional repair and key replacement to make sure that your lock system remains perfectly functional.
Subaru Models We Service
Irrespective of the type of Subaru model you own, our team of professionals is available to resolve your car locksmith issues. The Subaru models we support include:
Impreza
WRX
Ascent
BRZ
Legacy
Forester
Outback
Crosstrek
If you own a Subaru model that is not listed here, don't worry, our mobile locksmiths can service any car model with ease and perfection.
Trusted and Reliable Subaru Locksmiths Are Waiting to Help!
Our team of mobile locksmiths are all certified, insured and skilled working with all Subaru models. We have key cutting equipment, the latest software, and lock picking tools to offer the best services to our customers without damaging their vehicles during the process. We can perform almost all the repair work right on the spot, saving you time and money.
Get in touch with us at locksmithspros.org now and enquire about cost estimates!
About Subaru
Subaru Corporation is regarded as one of the biggest car manufacturers in Japan. They create some of the best vehicles in the world with top-class features. Subaru models are popularly sold in North America.