Pros And Cons Of Window Bars
When it comes to home security and ensuring the protection of your loved ones and prized possessions, window security bars can be one of the best solutions to your home security needs.
Official FBI statistics show that there is one burglary occurring every 18 seconds in the US. With close to 5,000 home burglaries a day, there is no wonder that more and more people are worried about safety at home and are browsing the internet in search of reliable solutions.  It only takes around ten minutes for a burglar to make his way into your home; the more powerful your locks and the more trustworthy your security alarm, the less likely you are to become next on a burglar's list of victims. Given the fact that around 30 percent of burglars use the front door or a window to make their way in, it is needless to say the better sealed your windows, the better your home security.  Window bars tend to be more on the controversial side, as they come with a few drawbacks some consider argumentative enough to deny their benefits. Let's take a look at a few of the main pros and cons of window bars and see if they are truly worth it or not.
Make An Informed Decision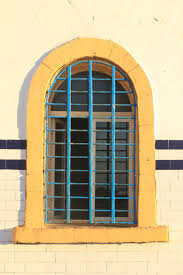 Make sure you know what your window grills are all about and get acquainted with all of their pros and cons prior to making a final call. For starters, you should know window bars and grills come in a great variety of choices. Some may work well with your home windows and your overall security system, while others may solely add an extra layer of vulnerability to your property. Make sure you know exactly what to expect from each of the models you are considering buying and do not rush into things. Also, make sure you hire professional residential locksmiths to handle the installation of your new window bars to avoid any unpleasant problems later on.
What Are the Pros And Cons Of Window Bars And Grills?
To further detail the kind of aspects you should keep in mind when deciding whether/which window bars to have fitted on your windows, here are a few of the most commonly brought up arguments for and against them:
Window Bars and Grill - Advantages
The thickness given by the solid materials these bars and grills are made of is some of the most powerful arguments for having them installed. If you live in a dangerous neighborhood with lots of break-ins and property crimes or you have recently moved into a new home or your home has been recently burglarized, you may feel the need for some extra protection. Window bars are an excellent asset that adds more strength to your already existing home locks. These bars are extremely difficult to break without causing too big of a commotion. While you may think your windows are break-proof, most of them are actually easy to break. Window bars are, therefore, a good addition to your property as they can add an extra layer of protection.
Mix them in with small-keyed locks installed on your windows and you will get an almost indestructible security solution.
If you have children in your household, you are also going to find window grills extremely useful. No more accidental falling out the windows and also no more fearing potential intruders could jeopardize their safety.
Window bars allow you to leave your windows open without having to worry about regular threats.
Window bars are also advantageous from a financial point of view. They are a lot more affordable compared to today's security systems out the market and they can do a similarly good job at keeping potential burglars at bay.
Window Bars and Grill - Disadvantages
In case of fire or another similar home emergency, the quick intervention of the authorities could be delayed or completely denied because of window bars installed on the windows. This is one of the most powerful arguments you may want to consider when it comes to window grill installation.
It is impossible to open and close these bars from the inside of your home, so in case of an emergency evacuation, you will need to use something other than the fire escape near your bedroom window, in case you live in an apartment building.
You may also think that window grills would make your home look like a prison – and you might experience living in it not as pleasant anymore. Bars and grills could obstruct your usually spectacular window view. No more spectacular sunsets in the evening or divine sunrises early in the morning; are you ready to give that up for a greater sense of home security?
These are just a few of the main pros and cons of window grills that you should seriously consider before deciding whether you should have them installed or not. Keep in mind that provided you do opt for them, you should only work with a licensed and insured lock technician to avoid any unwanted problems. The LocksmithsPros team is here to assist you with your every security assessment need in the shortest time possible. We can fit any type of window grills and bars and also recommend the sturdiest types of windows locks, sensors and alarms for enhanced protection.
We can also provide you with the best of home security solutions you might be interested in using instead, including fresh lock installation, lock rekey services, advanced electronic or smart lock installation, home safe and doggy door fitting and more.