Car Trunk Lockout Solutions
Keys Locked In Trunk? Call Our 24/7 Trunk Unlock Services for prompt, affordable & professional locksmith help within 30 minutes! When your car keys are locked in the trunk, we are the expert locksmith team to rely on. Call today to get fast trunk unlock services near you!
Trunk lockouts are more complicated to resolve than regular car lockouts. This is due to the fact that auto trunk lock mechanisms function differently than regular car locks. Trunk locks must always be accessed from inside the vehicle, and should never be attempted to be picked from the external trunk lock.
Our 24/7 trunk unlock services include:
Locked keys in trunk
Trunk deadlock solutions
Trunk remote control issues
Faulty trunk lock
Key jammed in trunk lock
Our Trunk Unlock Service Process
Our expert locksmiths can simply unlock your trunk for you in just a few steps:
Unlocking Old Cars Trunks
There ways we unlock cars that are older:
There is an open loop that our locksmith technician will look for if your car is one of the old models. For example, cars with locks that are situated in the handle of the interior door, This can be difficult for the novice to locate, but as experts, we can get our way around it and help it you out.
The easiest approach we like to take with older car model locks that are fitted with those little buttons is the following: We locate our locksmith pick tool that resembles a simple coat hanger with a hook. When then place this tool between the side of the vehicle window and the rubber.
At this point, we'll get the tool that resembles a hanger hooked to the door lock while attempting to have it pulled up.  At this point, we'll be able to get into the car and release the latch that controls the car trunk. Most cars have either a latch or a control button that can be used to open the trunk.
Unlocking Newer Car Model Trunks                         
Newer car models are different from old cars and they make use of security systems that are electronically controlled. If your car works as described here, our locksmith will have to unlock your car door in order to get inside your vehicle.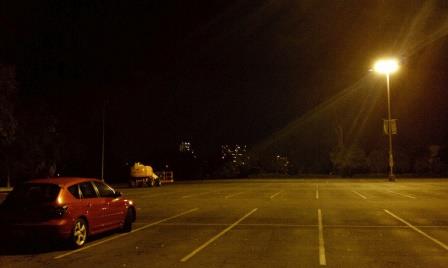 Our locksmith will then have to locate the trunk lock mechanism panel after opening the door. He or she will then try the 4 fuses to see if this unlocks the door. If it does, you'll be able to open the trunk easily. Our locksmith technician might also choose to pull the fuses at the same time if the unlocking delays, which can be effective. Having worked on several car models with varying descriptions across the country, you can be sure that our locksmiths have the expertise needed to help you with your trunk lockout situation.
Trunk Unlock Locksmith Nearby
When your car keys are locked in the trunk and you are in a hurry, we are here to provide you with a quick and affordable solution. We have car locksmiths around the country ready and available to attend to your needs day and night. Our customer service lines are open around the clock and one of our local Locksmith Pros can reach you, get your trunk unlocked and get you back on the road within 30 minutes.
Trunk Lockout Prevention Tips
Locking keys in a trunk can happen to anyone. Perhaps you got into a conversation with an old friend and in the process, got your trunk shut while your keys lay inside. It might also be that you were unpacking the groceries after shopping but you forgot to take out your bag with your keys inside, accidentally locking your car keys inside the trunk. Other than picking the lock yourself, what are your options?
Get a Spare Key Cut
If you have a spare car key indoors, you can retrieve those keys now and use them to unlock your trunk quickly and easily. If you don't have spare keys made at this point, our mobile car key replacement experts are here to cut new car keys for you on the spot, so that you have a spare key reserved in case of future car lockouts.
One option that you probably need to explore is keeping an extra key at your friend's place. When a car lockout occurs, you only need to contact your good old friend to retrieve the key. As simple as this might sound, it is not always possible. If you find yourself locked out of your car or with your keys locked in the trunk, trust our 24-hour emergency locksmith service providers, we are always here to help you out.
Don't hesitate, call us now for a quick, affordable solution now!